Today is the last day of the KS legislative session, also known as sine die which I believe is Latin for "destroyed a state."  The big question today is will they address the large elephant in the room that I have affectionately named Gannon?
According to some, including Senate President Susan Wagle, the answer is no.
Wagle said the state's attorneys have not had enough time to analyze the school finance decision, and she sent the AP an e-mailed statement saying that she, Brownback and House Speaker Ray Merrick, R-Stilwell, have agreed that the sine die session will end in one day "as originally planned."
Not enough time to analyze the school finance decision?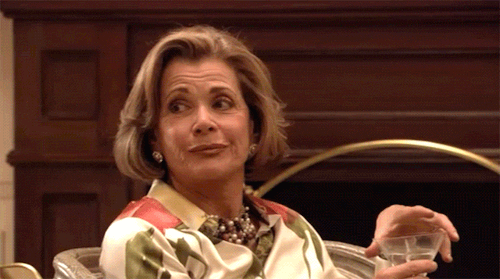 Not enough time?  Hell I've had enough time.  What do we do if we don't have enough time for something?  Say it with me….."you make time."  Very good!  Now might be a great time to reference my count down clock – 29 days to go until Kansas schools close.  I'm sure that Kansas kids will be comforted if their schools close this fall by saying, "sorry kids, lawmakers just didn't have enough time."
Wait!  Change of plans.  Looks like the lawmakers might, just might find time to address it today.
"After much discussion today, we are looking into addressing the Gannon decision on Sine Die," wrote Christie Krieghauser, Merrick's chief of staff.
Will they or won't they? The suspense is killing me!  It's better than a 80's soap opera cliff hanger just like who shot J.R. Ewing!  I guess we will just have to stay tuned….
Some of the other items that they will address:
The transgender bathroom debate – KS lawmakers want to defy the federal mandate.  I always enjoy watching lawmakers debate something that will find themselves on the wrong side of history.  I'm sure there will be juicy blog content coming out of this debate.
A veto override of Senate Bill 280 involving Pizza Hut Franchises and $42 million in taxes (wowsa that's a lot of taxes!  I'm in the wrong business.)

The legislation contains a provision that would make it easier for taxpayers to appeal rulings by the Board of Tax Appeals. The bill is seen as helping Gene Bicknell, who has been engaged in a rolling battle with the state since it audited the taxes he paid from 2005 to 2008 and found that he owed $42 million based on his 2006 sale of NPC International — America's largest holder of Pizza Hut franchises with hundreds of restaurants.  Suddenly I'm hungry for lunch!

Last, but not least, farewell speeches by lawmakers not returning next year. I hope they carved out a huge chunk of the day for this part of the agenda since I've heard that many won't be returning.
As always, I'll be following it all on #ksleg – hope you will join me!